Twin Tower Desiccant Air Dryers
The perfect choice for clean and dry compressed air for a broad range of industrial, commercial, pharmaceutical and medical applications. Designed and built for reliability and energy-efficiency in our local Ontario, Canadian facility. All models built with premium components and simple design.
All models are designed and manufactured locally in our Cambridge, Ontario facility. Many custom options available.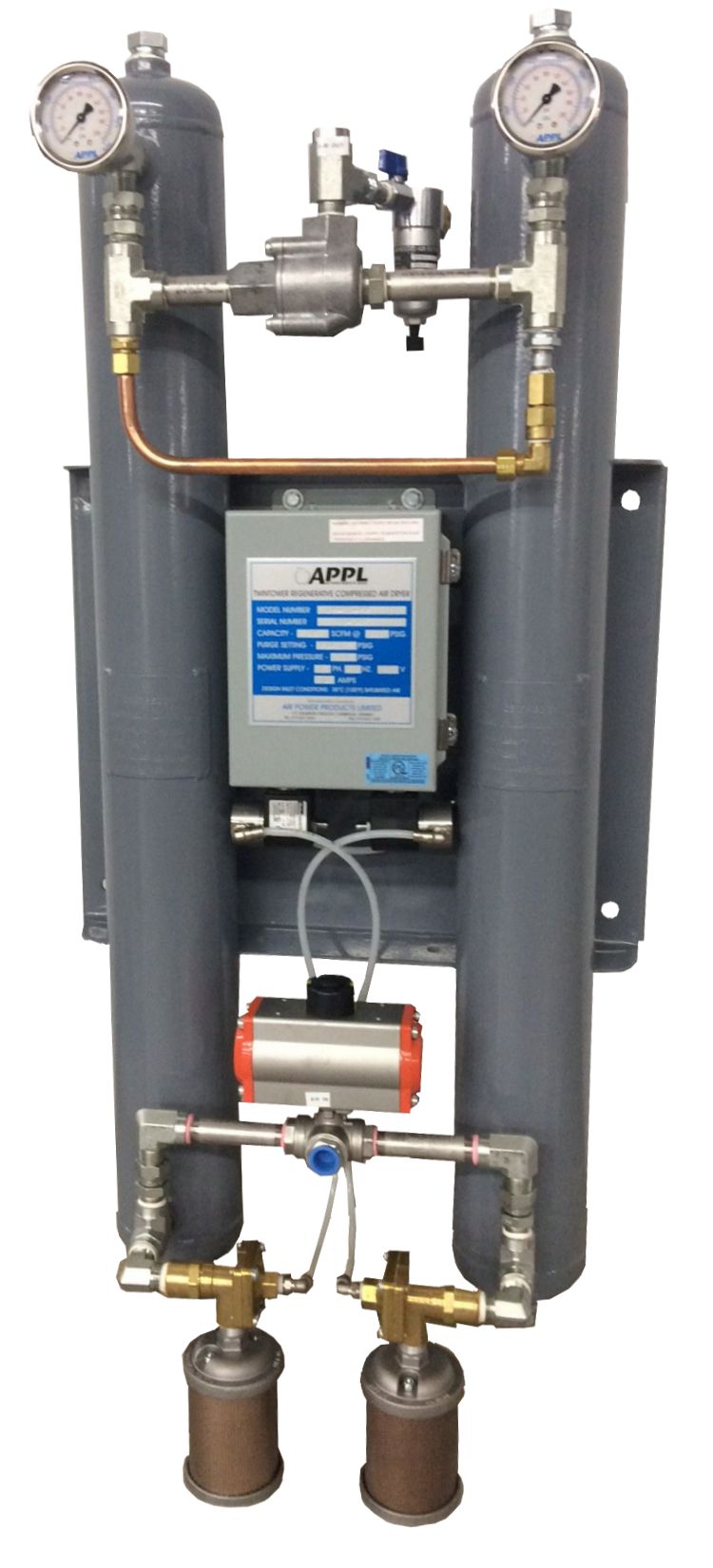 Wall-Mount Heatless Desiccant Compressed Air
Inlet and outlet sizes ranging from 1/2-3/4ʺ NPT

8-75 SCFM at 100 PSIG

Most reliable switching valve arrangement

For medium to large process applications

Pressures up to 150 PSIG 

Optional pressures up to 1000 PSIG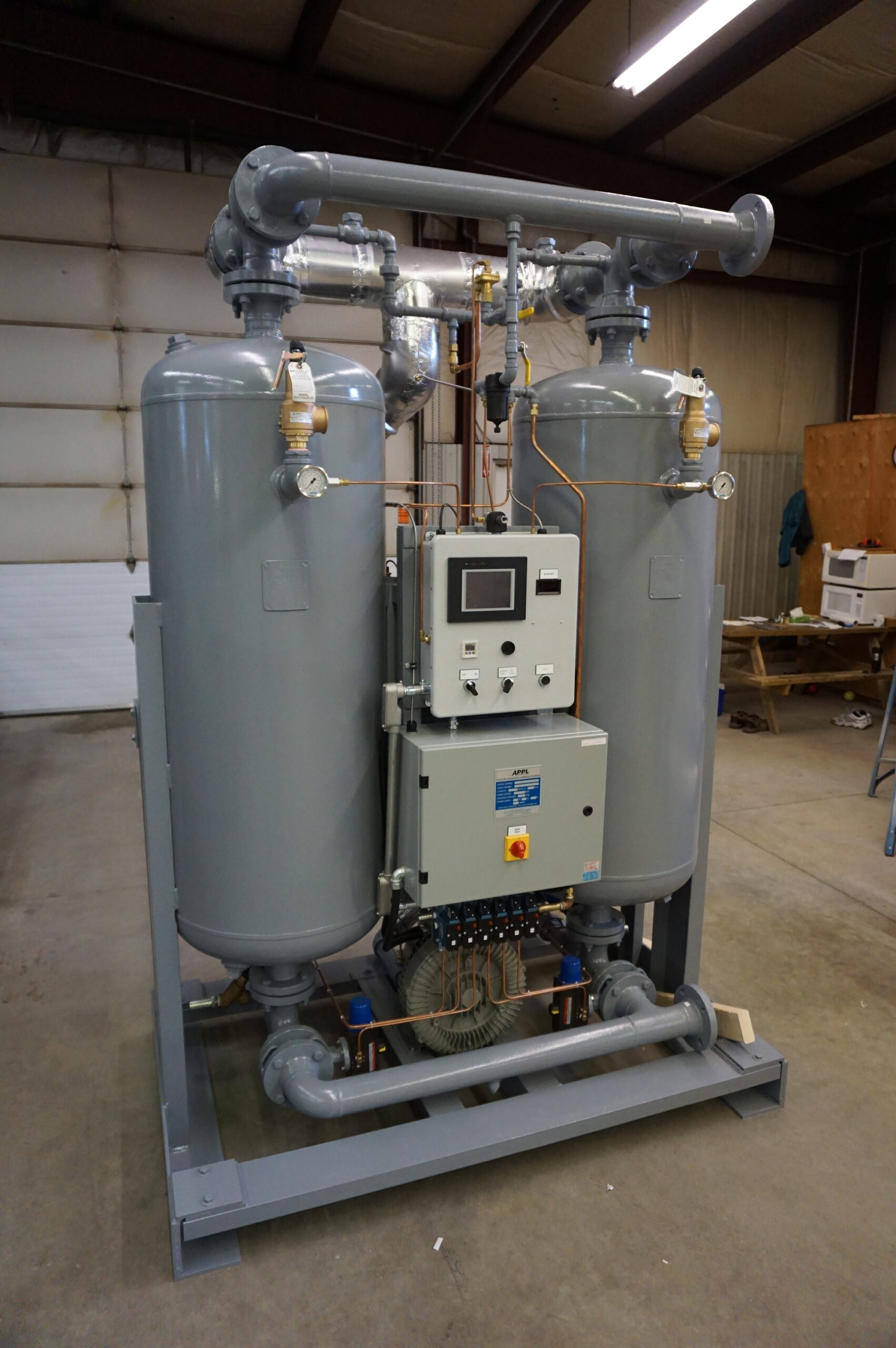 Heated Blower Purge Compressed Air
Lower energy cost

Capacities from 300 SCFM & larger

Digital air temperature and pressure displays 

Automated PLC control with touch display and keypad interface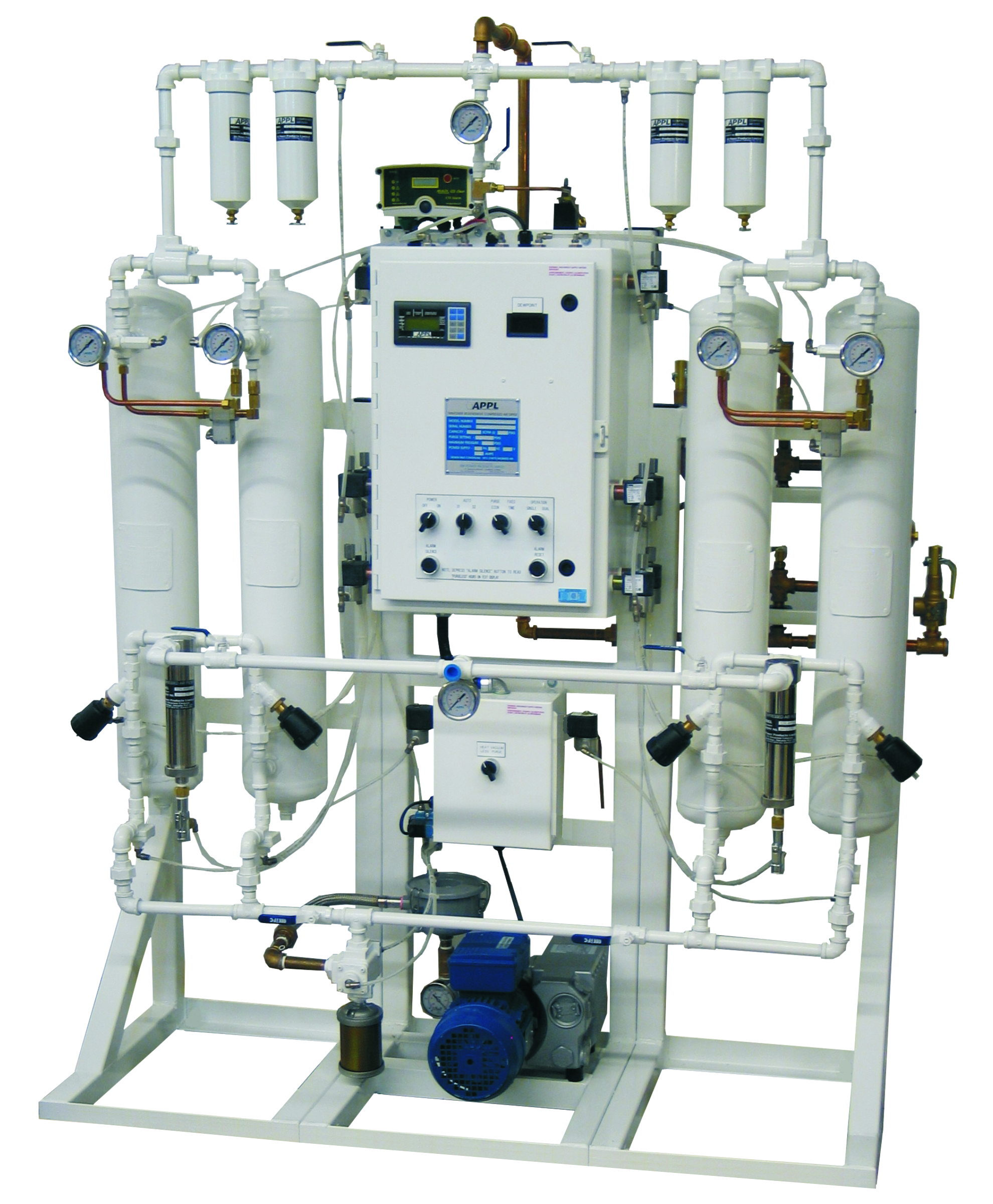 Duplex Medical Air Dryers
Available in various sizes

CSA code Z7396.1-17 compliant

HMI colour screen

Ethernet capable